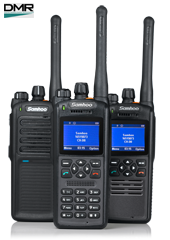 Door Hans PD0AC, Ham Radio Blog PD0AC
More and more Chinese manufacturers dive into the DMR market. This e-mail from Samhoo shows that there's still room for more.
Greetings form Samhoo Sci & Tech Co.,LTD (Samhoo).
For the coming International Wireless Communications Expo (IWCE 2015), taking place March 18–19, 2015 in Las Vegas, USA, Samhoo wishes to invite you to visit our company booth NO. 2027. We look forward to welcoming you at the show. At the same time, we wish you will have a good trip in IWCE2015.
Attachments are the introductions and details of our DMR radio products. If you want to know more, please feel free to contact us and we will do our best to further our understanding. You can also find more information via our website: www.samhoo-pmr.com.
DMR—- Samhoo is delighted to formally launch our DMR Portable SPH6000 serial, SPH2000 serial and DMR Mobile SPM6000 serial, which all fully compliant with ETSI DMR Tier 3 & Tier 2, and be available in UHF (350-400MHz, 400-470MHz) and VHF (136-174MHz) bands will release soon.
TETRA— Samhoo could provide fully integrated all feature industry TETRA module(smart size :86 X 43x 8) for Portable and Mobile devices, and be available in 806-870MHz,350-400MHz,380-430MHz,410-470MHz bands.
Samhoo is willing and open to work with all kinds' partners, who could be distributor, dealer, ODM, OEM and technical cooperation etc, to explore Digital PMR radio business opportunity.
Best Regards
Alex YE
Oversea Sales Assistant
Samhoo Sci&Tech Co.,Ltd
Address: Room 601,Building 2th,Huaqiangyun Industrial Park,No.1-1,Meixiu Road,Meilin,Futian District,Shenzhen,China
Tel:+86-755-8316 0260 Fax:+86-755 8226 3733
What I find interesting about these Samhoo SPH6000 series is that ordinary TF cards are used for storage. This makes it possible to copy the configuration of one radio to another, just by transferring files. It would also be the few brands I know of who's developing a VHF model.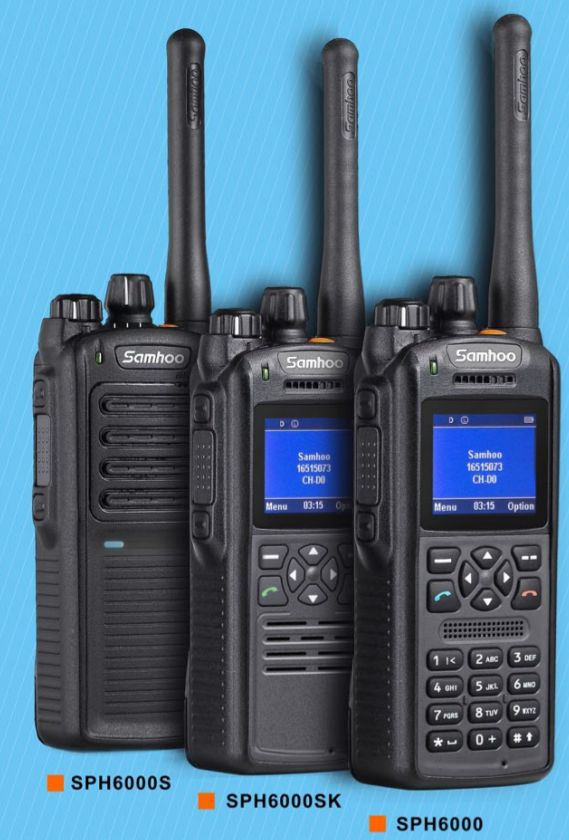 Full specs can be found in this PDF document: Samhoo DMR SPH6000 Series DS-en
Also interesting (but probably very expensive and not really for hams) is their LK838 portable base station. When power goes down, this would still work — at least for a while.