Hytera PD-AR685 GPS UHF
Deze portofoon is speciaal voor de radioamateur. Het verschil is dat deze AR uitvoering geen "Man Down" functie en encryptie heeft, features die niet echt gemist zullen worden door radioamateurs. Een ander verschil is de prijs: voor de PD-685 GPS UHF betaal je € 453 en de nieuwe PD-AR685 GPS UHF kost € 309. Een flink prijsverschil!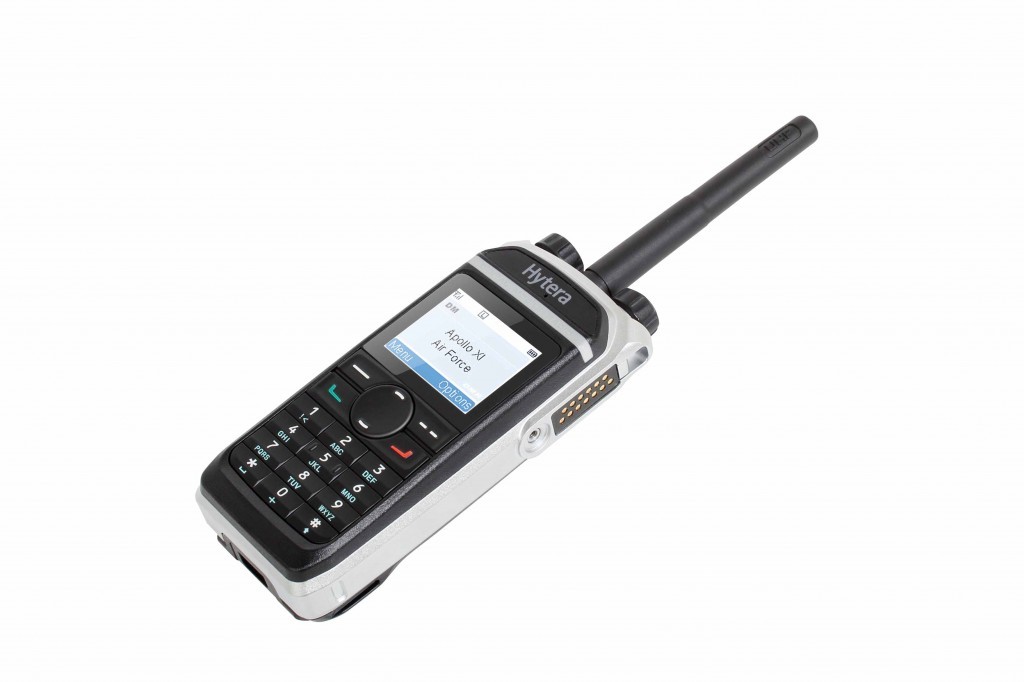 The flagship of the PD6 series from Hytera.
The PD685/PD685G handheld radio is the ideal companion for migrating to digital mobile radio. As a member of Hytera's PD6 series, the PD685/PD685G has a lightweight metal case and supports digital and analog mobile radio. Thanks to its full keypad, three programmable keys, and its bright LCD display, the PD685/PD685G offers a great user experience.
Small, lightweight and thin
The handheld radios of the PD6 series are only 27 mm deep, making them particularly compact. They are encased in a high-quality aluminum metal frame and with a weight of only 310 g (PD685) comfortable and easy to carry for long operations.
Long battery service life
With the lithium-ion battery with 1500 mAh included in the delivery, the PD685/PD685G achieves an operating time in digital operation of at least 16 hours. With the optionally available 2000-mAh battery, it will even be 20 hours.
Improved utilization of the frequency spectrum
The PD685/PD685G can be operated in TDMA Direct Mode and Pseudo Trunking. This assignment of the available bandwidth with double the number of channels leads to a significant easing of the increasing shortage of frequencies in the operation of DMR mobile radio systems compared to analog mobile radio systems.
Expanded frequency range
The frequency range in UHF stretches from 400 MHz to 527 MHz.
Support of analog and digital mobile radio
The PD685/PD685G was developed in compliance with the ETSI mobile radio standard Digital Mobile Radio (DMR). The handheld radios support the conventional DMR operation and can also be operated in analog mode. That makes the PD685/PD685G the ideal companion for the move to digital mobile radio.
Additional functions (selection)
Every radio of the PD6 series is also available with GPS. Variants with GPS support GIS applications, such as AVL and telemetry.
Encryption with the encryption algorithm ARC4 (40 bit) in accordance with DMRA or with optional algorithms AES128 and AES256 (128 and 256 bit)
Expansion interface for applications
Man-down function (optional)
Leasing function
Versatile voice calls: Individual call, group call, broadcast call, emergency call
** De laatste firmware updates, codeplug software en codepluggen kunt u downloaden op ham-dmr.nl

In the box:
– Portable
– Desktop charger + adaptor
– Antenna
– Clip
– Cord
– Accu
Deze porto is verkrijgbaar bij HAMSHOP.