De MMDVM is nu ook klaar voor de NXDN mode volgens het bericht van Jonathan G4KLX. NXDN is een open standard Common Air Interface (CAI) technical protocol voor  mobiele communicatie. Het is in gezamenlijkheid ontwikkelt door Icom Incorporated en Kenwood Corporation. Er is inmiddels ook een NDXN dashboard.
After my weekend off, I've got around to making some more changes to the FCS/YSF Gateway and the MMDVM modem firmware.
Firstly I've made a number of changes to the YSF Gateway in light of feedback received. For some reason, I am unable to access the FCS reflectors on my Internet connection which makes testing difficult, however it looks like a lot was already working 🙂 There are many changes which should result in the connection to the FCS reflectors more reliable as well as the DTMF control also. Feedback would be appreciated.
The NXDN mode has been rolled out to all of the MMDVM firmware branches, and I made some other changes along the way in an attempt to reduce the amount of CPU used on all platforms. If you're still having problems, then there is a new option in Config.h to switch off the DC blocker which has been added in the last six months to the firmware. Disabling this will bring the firmware into line with the original 20170501 firmware release.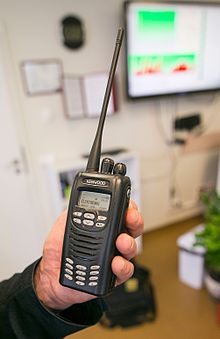 The new NXDN mode will not take any additional CPU cycles unless it's enabled in the ini file. It will take some memory even if it's not used, but lack of memory has never been an MMDVM problem, even on the Due.
I still have more work to do on YSF in the host software, and then back onto the Icom protocol for NXDN.
Jonathan G4KLX