Category Archives:
Kenwood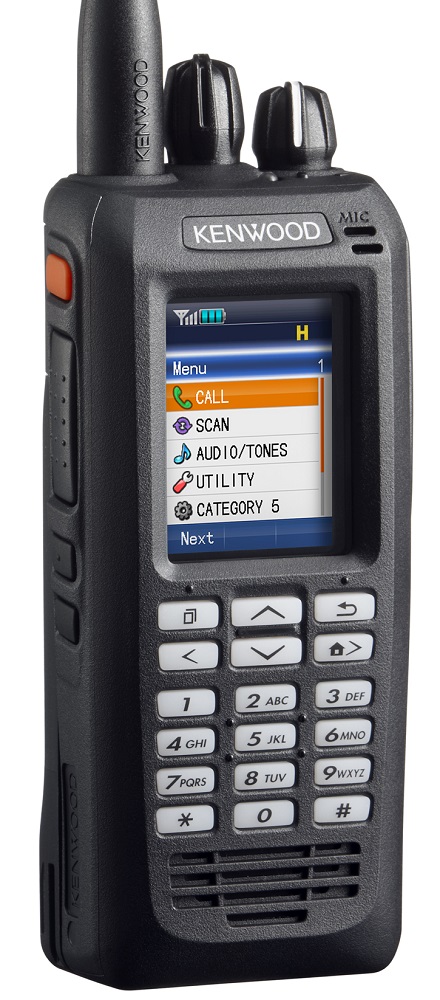 Kenwood TK-D300GE radios (UHF DMR Portable with GPS) are one of the first models in Kenwood's new digital radio range to comply with the ETSI DMR air interface protocol specification in Tier 2.
Kenwood TK-D300GE radios are Designed to meet requirements of users who operate small-scale communication systems and / or who require ETSI compliant product.
Kenwood TK-D300GE radios have a sunlight readable display with 18 hour battery life (with KNB-57 battery) complement the advanced features offered by the new TK-D200 / D300 series radios.
TDMA DMR Digital Air Interface – 2 slot/1 carrier in 12.5kHz
Complies with ETSI DMR Standard TS 102 361-1, -2 & -3
Operates in DMR Digital and FM Analogue modes, even on the same channel. Autosenses Received Mode (Digital or Analogue)
Built-in GPS Unit
2″ Colour TFT QVGA Colour LCD Display
12-key Keypad plus 6 control keys
5-Tone Encode/Decode
Man-down Function
Voice Guide Function
MIL STD 810 G and IP54/5
Meer informatie vind je hier!