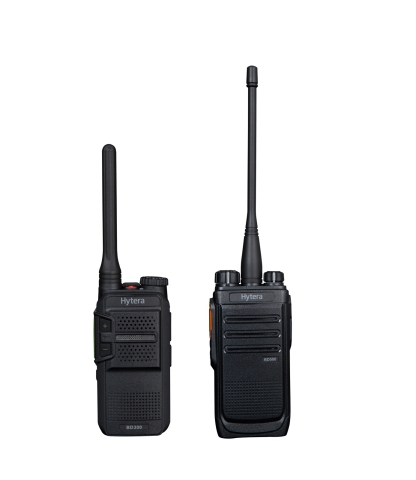 Hytera BD35X, a commercial portable radio with sophisticated and ease-to-use design, stood out of 5500 competitive works from 59 countries winning iF Design Award 2017.
Designed to enhance communications for those working in sector of retail and hospitality, Hytera BD35X has an ultra-slim, compact and rugged profile, fitting comfortably in hand palm for one-hand operation. The green and black push-to-talk button reflects high-visibility, making it easier to spot it in any light conditions while embodying the brand identity.
Hytera product design team has been recognized by world renowned award several times before, including Red Dot Design Award in 2008 and 2014.
About iF
Dated from 1953 in Germany, iF Design Award is one of the top 4 industrial design events, along with Red-dot (Germany), IDEA (America) and G-mark (Japan).
The iF logo, which is given to the award winners of the competitions, has become an internationally acknowledged symbol of outstanding design. It serves as a signal for design-interested audiences in the global economies. For end users it's a independent decision-making aid. iF has become one of the largest and most respected design centers in the world.